If you are thinking about launching your own online course business, you should know that this is the best time for it. 
Why?
Well, there is no doubt that online education is the future of education. According to the World Economic Forum, online learning is the future of education and the online education market is expected to reach $325 billion by 2025. 
At the same time, enrollment in online courses is on the rise and thousands of people from all around the world are investing in this modern way of learning to equip themselves with the skills and knowledge of tomorrow. 
Aspiring edupreneurs, who believe in the power of education have recognized the value of an online course and have already started building their digital teaching empires. 
So, how can you join this growing industry too?
Step 1: Decide on your course topic
A single brainstorming session might not be enough to come up with a suitable course subject, but fortunately, there are other ways. Coming up with what you know best or asking your friends, family and your network for possible suggestions is usually a good starting point.
However, an already tested formula to use is this three-fold: your course topic needs to be:
1) a subject that you have good knowledge of, 
2) a subject that you are passionate about and 
3) a subject that you can make profits out of. 
The most important thing to consider is that it needs to be a subject that can solve a specific problem that your chosen audience is struggling with. 
So, first and foremost, you need to find out if there needs to be a demand for it. People are searching online to learn how to cook, get fit, have better lives or learn skills that will help them get a job or a promotion. 
If you can help them in improving their lives, then you can make that a course and sell it!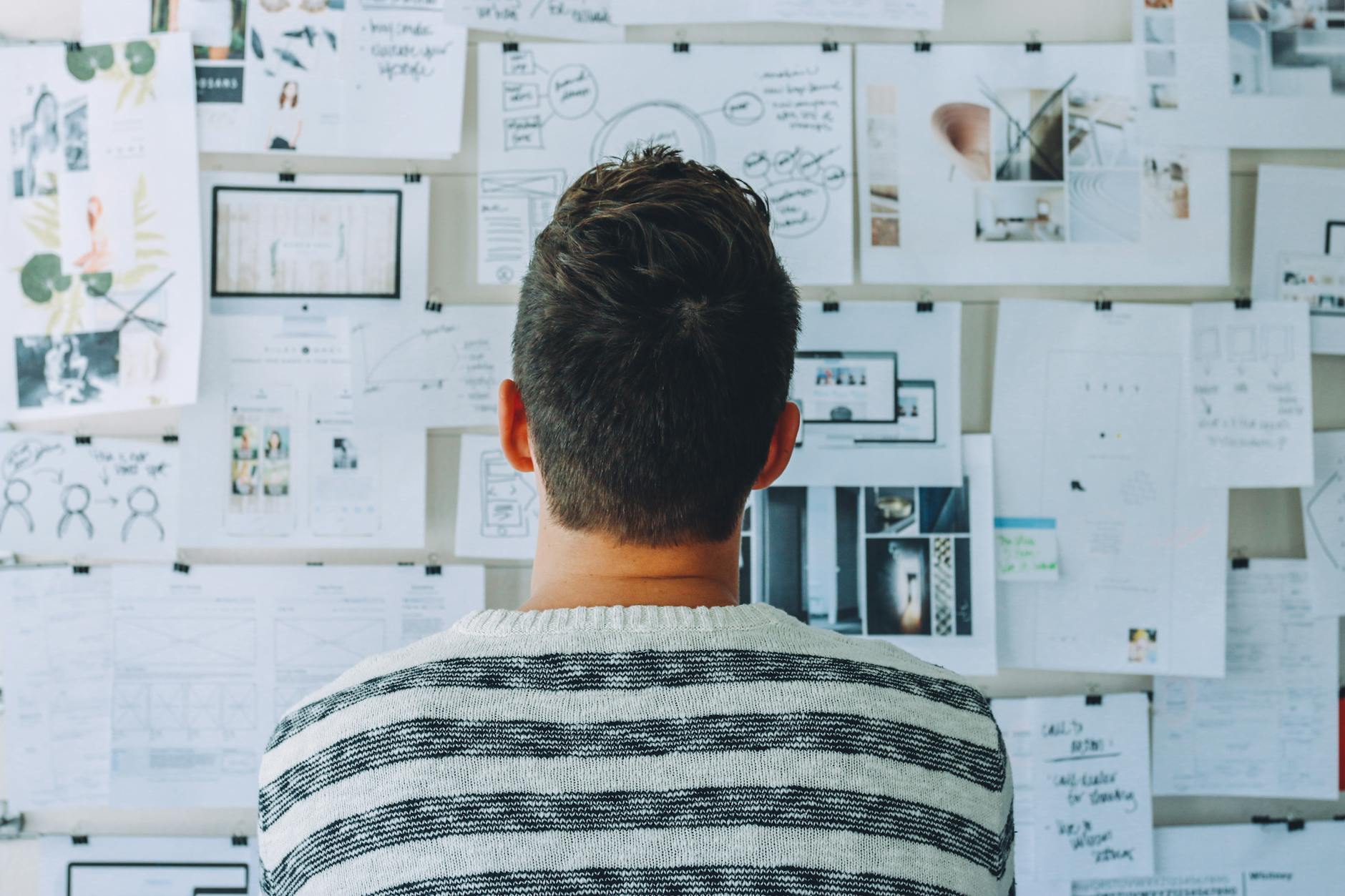 Step 2: Create a project plan and stick to it
All the preparation of gathering the best resources, planning the course content and then writing it and building the site of your school can be time-consuming and can easily get out of control. If you set deadlines for each though, you are more likely to stick to the plan and finish on time.
For better results, I suggest you decide early on the following:
Give yourself some time:

a two months window period it's usually enough to prepare for and launch a course, but don't worry if it takes longer than that. 

Get a few extra hands if you think you need help:

It's always a good idea to

ask for extra help. That is whether you need it to write up your course content – content creators or get someone to build your site – web and graphic designers. 

Set up your pricing plan:

Conducting research on the competition and deciding on the course price early in the process will save you from big trouble. Finding the sweet spot for the price tag of your course is possible.

Set your profit goals:

set a number on the profits you are hoping to get out of your course and stick to. Then work for those sales you need to make to reach your goal step by step.
Step 3: Create the course content
Preparing the content for your course may take up most of your time, but it's also a fun and exciting process. What you need to do is research and organize your material and structure your course in a way that works best for your students. 
Create chapters for the most important lessons that make up an effective learning curriculum. Be careful though so that you don't create long lessons to avoid tiring the students. Short digestible lessons are better for retaining knowledge.
Don't worry about creating the entire course content immediately. A sales page and the option to pre-register for a course are more than enough to get people on board before the actual launch.
Then, you can focus on creating the course content. Focus on quality over quantity and engaging your students in a way they will feel the impact of your course. For example, the best digital marketing institute offers a comprehensive digital marketing course to equip students with the skills and knowledge needed to succeed in the digital world.
Step 4: Build your audience
Every online business needs a website and every website needs visitors. To build an audience you will need to gather the email addresses of people who you think are going to be interested in taking your course. 
This can be easily done through retaining an active online presence either through social media or a sales page dedicated to your courses (more on this later).
Offering downloadables, free webinars or a sneak peak of your course are a few ways to start building your email list. 
Your email list is the first step to selling your course, as they will be people interested in what you have to say! Build an audience, give them value and then …
Step 5: Create a sales page that sells
At this point, you are ready to start building a dedicated page for your online courses. This needs to be as detailed as it gets, providing a thorough synopsis on what your course entails. 
To get this right you will need:
A powerful headline that catches the attention of site visitors 

A course description that appeals to the needs of your target audience 

A professional bio to let people know who you are and what you do

A course outline that goes through the course step-by-step

A course FAQ that answers all the possible questions people may have

Effective CTAs that direct site visitors towards making a sale

Testimonials from current students that can build trust and credibility
And … you can always get ideas from great course creators out there. Follow people in your industry who already teach a subject and get inspired by their pages. Here are some examples of great course landing pages to get you started!
Step 6: Choose a course platform that works
Part of the success of your sales page relies on the features and possibilities your chosen course platform offers. So, before you rush and go for a poor solution, think of your requirements and whether the platform fits those requirements.
You will want to consider if it fits your:
Learning goals & objectives

The educational experience you want to offer

Your branding (e.g. customizations, white-labelling).

The marketing & sales capabilities

Before and after-sales support

Reviews of other users of the platform and …

Of course the cost of it
The best platform is the one that works for you, your specific needs and the kind of course and experience you want to provide to your students. When choosing a platform, it's a good idea to think of your end goals and make a decision with what fits your goals best.
Step 7: Decide when to launch your course
Choosing when to make your course available is crucial because you need to prepare your audience for it. It's really up to you to decide on the timeframe and you can make it work either with a 7-day, 15-day or 30-day email campaign, but what's important is that you decide on a specific date e.g. 2nd April 2020 and let your audience know about it.
No matter the number of days you choose, your email campaign will need to go through the following three phases:
Engagement phase

– warming up people for your engaging course, tell people what your course is all about – direct them to your site, social media and blog posts.  

Pre-sales phase:

building excitement about your course, informing people when it becomes available answering questions about your course – who is this course for/how they can benefit from it

Sales phase:

your course becomes available and you start selling, FAQ email, a bonus – free download, ebook gift, thank-you email, reminding people to buy, etc.
Once you prepare your email sequences that need to go out through these phases, schedule them out to your email subscribers to prepare them for the launch.
You are ready for lift-off
Today, everyone can be an educator. The most important resource is knowledge, and people are looking to improve their skills, their lives and learn new things online while at the comfort of their house!
Following these simple steps, you can have your own course ready for launch in no-time, and share your knowledge with the whole world!
Are you ready for lift-off?
Author bio
Kyriaki Raouna is a Content Writer at LearnWorlds, writing about marketing and elearning. She is an experienced career consultant and a content writer for SaaS.