Google is getting smarter and smarter with each day and it is getting harder, respectively, to keep up with it in terms of winning that race for good page rank. However, one thing is for sure – relevant and high...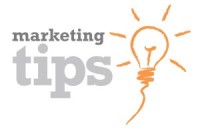 It is hard for a small business to leave a good impression on wider audience next to the huge well-established corporations. Smaller business usually means less finances, what leads to poorer marketing that cannot compete with larger and more successful...
The magic of content marketing is that it changes all the time and the ways that people use to control the traffic that comes to their site are amazingly creative. In simple words, it is all about playing this big...