Starting from somewhere
Every great company and entrepreneur had to start somewhere, and not all of them were famous right of from the bat. Many in fact had to struggle a lot to get where they are now, but most importantly, they had to be innovative, creative and unique in order not to only survive, but to become what they are now.
Bill Gates
Although he is one of the richest men in America, he owns his success to his dedication and hard work. However, there are many facts that people still do not know about him, and most would surprise anyone trying to get their startup business up and running. He started by programming for fun and soon was noticed for his extraordinary ability to code, which skyrocketed his career.
Steve Jobs
To start a great business, you must first use what you have and alter everything in order to get what you need, which is what Steve Jobs did to start his extraordinary career. The founder of one of the most famous company in the world started small, but dreamed big and dared to do the impossible, setting a new bar for innovators.
Richard Branson
Richard Branson started young, he was an innovative and creative businessman who knew how to make the best out of what he had. By daring himself not only to challenge the business world, but to set up new rules, he managed to become a very successful man in his field. He has shown us that being quirky and laid-back does have its benefits, even when running a serious company.
Amancio Ortega
Many will not be familiar with the name behind Zara, the largest fashion empire, but Amancio Ortega is one of the richest man in the world, and he owns his success to two basic rules he followed in his life: give your customers what they want, and do it faster than the competition. This ingenious businessman realized how the background business mechanics work, and tamed it to build a marvelous empire.
Warren Buffett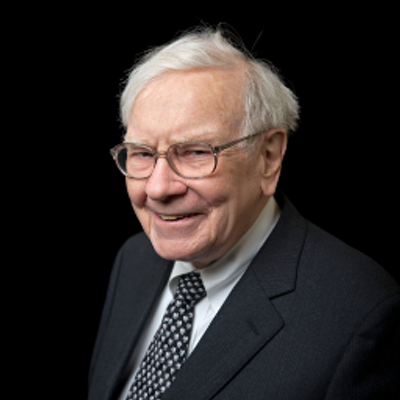 You do not have to be an innovator to become successful, you can be extremely insightful in order to make yourself a name and a small empire. Warren Buffet, the greatest investor of the 20th century did just that, he managed to build his own empire by being a successful businessman and innovator; but all his business principles rely on him being optimistic and moving forward in life. He started off poor, but ended with an empire behind his name.
Larry Ellison
The CEO of Oracle has started as businessman schooled by the street, and applied his street-smarts to get comfortable with the business world, which allowed him to become what he is today. There are many interesting facts about him which will shine new light on his great achievements. However, the most prominent thing to know about him is that he will never be satisfied with success, until he makes everyone else fail.
A startup company
There are many ways to go about starting up your business, and it is important to stay strong and to be persistent with your dream. As the great modern-day businessmen have shown, you are not going to get successful by sitting at home. To become great, and to achieve your dream goals, to build an empire, you must be daring and you must challenge yourself, otherwise, you will never know what you could have achieved in life. Remember that many have failed in the beginning, but they have learned from their mistakes so that they can move forward towards success and glory.