Organic traffic — this is most likely one of those difficult tasks that you are still trying to figure out.
It is no doubt, still, the top metric for measuring the success of all your company's online marketing activities. It is difficult and demanding and requires commitment, creativity, and attention. There is, however, no need to be threatened by it— because it is not something that is ridiculously unattainable.
Understanding Organic Traffic and Its Importance to Businesses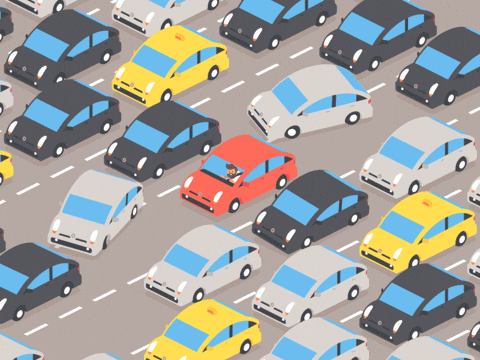 How to generate a consistent, targeted, organic website traffic is one of the most important concepts that you will need to embrace when it comes to online marketing. Organic traffic refers to visitors to your website as a result of unpaid (organic) search engine results. That is the most common definition given by experienced marketers and by Google itself.
A website is a company's fastest way to gather customers and clients from anywhere— whether you are a local or a global firm. While having a website is important to every business, ensuring a steady and a relatively high volume of organic traffic is just as important. Without visitors, it is just another waste of money because it does not serve its purpose. And to establish a consistent number of quality daily visits, your web page must top the list of sites on the search engine results page (SERP).
It is an established fact that website searchers tend to skip the first few items on a SERP and click on the first few items on the list that have no ad marker on them. This action is understood as an indication of trust by the choice of people who have organically visited the page and caused it to rank.
Organic traffic, as the terminology suggests, does not involve engaging in paid online advertisements. Rather, it is the combination of different techniques to facilitate easier discovery of the page through natural search. This employs a whole system of consistent, multi-platform marketing strategies that are designed to help targeted market access to the web page easily, utilize it and engage in the business that the web page owner has to offer.
Organic Traffic Generation
The magic does not happen overnight! Generating steady, organic traffic to your website takes a bit of patience and commitment. Most marketers will say that content is the most important component of the whole project. However, it is absolutely useless if it does not get read or shared by people, especially the members of the industry that the content was written for. Therefore, to get people to visit your site and discover your great content, it is critical to, first and foremost, capture their interest.
Capturing their interest accomplished by sharing highly relevant content on social media, on forums, blogs, video sites, chats, and other platforms we can possibly get access to other people. We make sure users who have a strong affinity to the subject are provided feeds on their emails and we let them subscribe to our site or channel for more resources they can easily share. This is a very fine way of growing connection and audiences. And we have a number of marketing tools available for use for these tasks.
Compared to traditional marketing, website traffic generation is a more affordable way of building a brand and promoting it. Organic traffic generation takes the long view in nature as compared to PPC (pay-per-click), which is a promotion method that generates immediate traffic at a cost. Organic traffic generation may need your complete attention, yet it is almost zero investment if you do it yourself. Pay-per-click campaigns incur a cost every single time a searcher clicks on your link and thus can cause your budget to blow up.
At any rate, a comprehensive marketing strategy is normally a combination of both paid and organic traffic generation, yet organic traffic generation helps you enjoy the ranking you have previously achieved a little longer. This is because it is based on highly target keywords that most people search for and content that gives specific answers to their query.
Create Content with Aim and Reason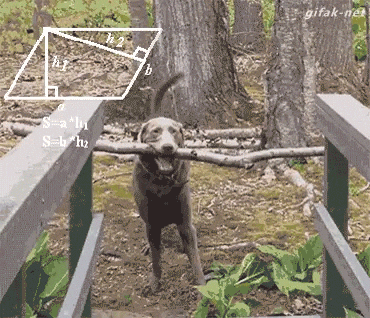 Let's admit it, website content searchers are ultimately the ones who will judge whether a site is truly useful. While people are inclined to say that websites must be optimized for the search engines, searchers decide on whether your website is only good for a single use or if you can be a resource that they can rely on for subsequent research and information gathering. Whether users intently view or accidentally stumble on your page, their search began with hopes that you can provide satisfactory results for their query.
Understand Consumer Intent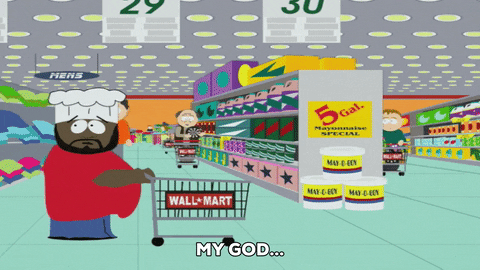 Prospective customers have needs and limitations that will easily take you out of the equation as a service provider if you cannot satisfy their search.
If you visit a seafood market that not only sells fresh seafood but also prepares and serves it for no additional cost, you may be more inclined to revisit this establishment rather one in which you'd have to prepare at home. Also, people do not like exploring virgin forests without taking gear that will shield them from the elements and from the creepy animals and insects. Your valuable advice on how to explore safely, do's and don'ts that will minimize, if not eradicate their discomfort and fears, will give them the confidence to push forward.
The same is true with certain customers from real estate, medical and legal industries; they have different requirements which are dictated by the nature of their work. It is important to understand these requirements and know how to help them help their own customers. That means you add value to all the content, resources, support materials and services you provide.
Therefore, it is of critical that your site provides relevant, rich, value-added content and information. If you can share unique and proven principles that you know people can benefit from, it is likely that these prospective customers will do more than trust your site, they will keep returning. I know, there are trade secrets that you want to protect, but, "content that works" shared for the purpose of truly helping people are what help bring back those searchers to your website.
One other thing to remember is that people get bored easily. Don't let yourself lose valuable opportunities by sharing the same type of content repeatedly. Be creative, use different kinds of media, and always keep your audience in mind. Think about why you should prefer a certain form of content over another when sharing them with your audience.
Share Thoughts and Emails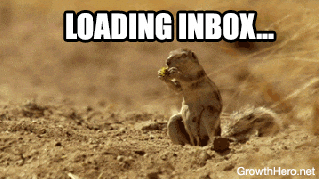 Not all surfers are browsing for the purpose of finding answers. Sometimes, they are experts who also provide useful information that you and other users can learn from.
Having these experts share their ideas is just like having a roomful of genius advisers guide your audience. By letting people provide valuable comments on your postings, you don't just provide your solutions; you also let other people share theirs.
No worries, you have full control of your website so you can disallow or take out inappropriate comments. Just make sure everybody registers before commenting so you can identify them properly. This way, you also help increase your domain authority rating by adding to your network people whom you can trust to help you help others. And that means additional means of referring back to them when you have new contents you want to share.
Think Mobile, Think Targeted Market

It is obvious that more people are holding a phone, a tablet than laptops and notebook computers today. When computers came out, people used to talk about specs and how they can fully take advantage of desktop productivity. Now more than ever, people talk about apps, social media and powerful internet connectivity on smaller devices. Today's phones have given us tiny, nifty, wonderful programs that help connect, automate transactions, get jobs, find homes and people, create projects, share thoughts, entertain through games, viral videos, karaoke and audio streaming and a lot more.
According to the latest analytics by StatCounter Global,  "Mobile and tablet internet usage exceeds desktop for the first time worldwide," 51.3% of internet usage is attributed to mobile users, as compared to 48.7% desktop users. The report also shows that there is a continuous upward trend on the mobile usage graph and a downward trend on desktops, which is expected to increase.
Mobile is the Way to Go
Mobile devices have confined us in a comfort zone that can only take different shapes and forms but will never go away. It is a good way to get attached, though, because of their great assistance to our daily life. And because mobile devices have become a part of our existence, like an extra leg to walk with, it's about time you let people know of your brand by making it available on mobile.