Every business starts out with an idea, but without good marketing, you can't expect success to come knocking on your door. Let's be honest, in order to truly capture the attention of a target audience, a business must strive to...
Trying to grow your business from its humble roots and step into the major league was never easy. Today, when business landscape has become global playing field, we can easily say that it is even harder than before. So, what...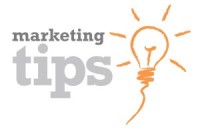 It is hard for a small business to leave a good impression on wider audience next to the huge well-established corporations. Smaller business usually means less finances, what leads to poorer marketing that cannot compete with larger and more successful...