Over the years digital marketing has continued to change and adapt, with the dynamics of interaction and marketing products to also adapt their styles and techniques. Search is based on an algorithm which has greatly improved its initial approach since...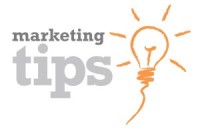 It is hard for a small business to leave a good impression on wider audience next to the huge well-established corporations. Smaller business usually means less finances, what leads to poorer marketing that cannot compete with larger and more successful...
The magic of content marketing is that it changes all the time and the ways that people use to control the traffic that comes to their site are amazingly creative. In simple words, it is all about playing this big...